Infectious diseases, most recently the COVID-19 pandemic, impact people around the world. As industries continue to adapt, ensuring a safe and healthy workplace has never been more essential. The COVID-19 and Infectious Disease Control & Prevention Workplace Training is a 2-hour course made possible through a grant from OSHA, that informs attendees on prevention, abatement, and mitigation of infectious disease transmission, including COVID-19; workplace safety and sanitation; strategies to increase employee engagement; navigating the regulatory requirements; employee and employer rights and responsibilities; as well as providing attendees support in developing specific elements of an infectious diseases plan.
 
All trainees will receive a certificate of completion. 

This course is led by a Certified Safety Professional. There is no cost for the seminar. However, registration to attend at PBX is $20 and covers complimentary parking at the convention center, lunch, and an opportunity to win prizes, attend pau hana event, plus free access to other seminars and the exhibitor show floor.
Track: 'EHIKU (Track 7) – Certified Safety Training
Session #: 7B
Date: November 18, 2022
Time: 2:00 PM – 4:00 PM
Location: 318B
AIA CEUs: N/A
Presented by: BIA-Hawaii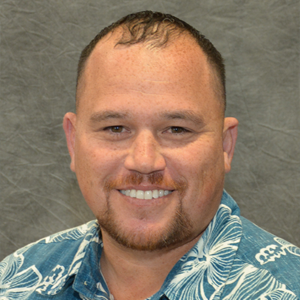 Tristan Aldeguer, CSP, CHST
Safety Manager
Hensel Phelps