Become an Exhibitor or Sponsor
Get noticed. Sponsor or Exhibit at PBX21!
Reservations for booth space at PBX21 (now to be held on January 26, 2022) are still being accepted. Don't miss out on this exceptional opportunity to display your products to hundreds of architects, contractors, engineers, specifiers, developers, interior designers, and military and government officials we expect to attend. Reserve your space now and meet them face-to-face in one day!
The 200+ exhibit spaces are expected to sell out early and are assigned in the order that reservations are received. PBX21 also offers a range of exhibitor "upgrades" to boost your company profile at the event and on the PBX website, giving you added promotional value for your investment.
For an exhibitor packet, please contact Barbie Rosario at barbie@pbxhawaii.com.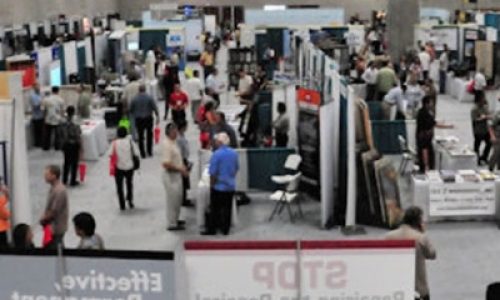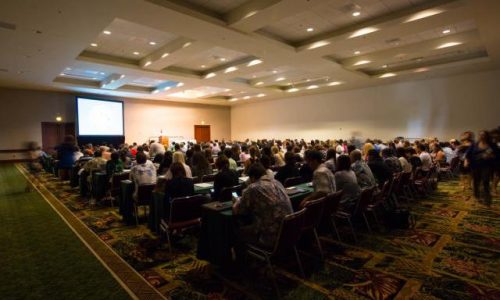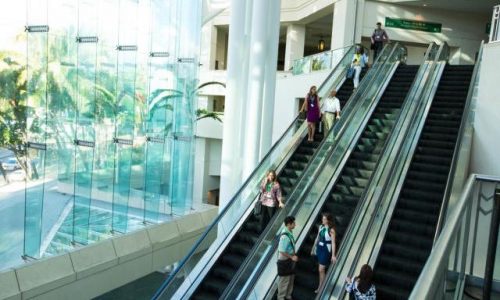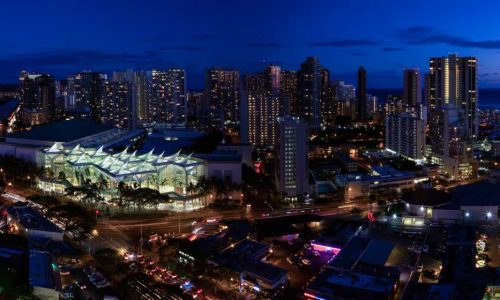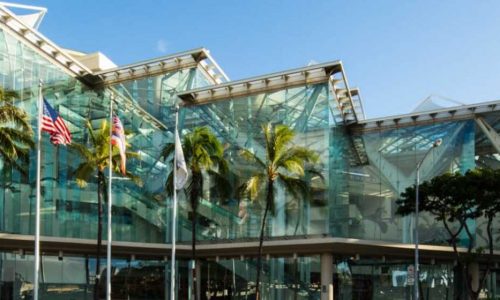 Exhibitor/Sponsor Interest Form
List of PBX21 Exhibitors
(As of September 20, 2021)
Registered attendees are encouraged to download the ExpoPass mobile app on the Apple Store or Google Play to get contact information and learn more about the exhibitors.
| Company Name | Booth Number |
| --- | --- |
| Aloha Marketing | D16P, E15P |
| Alpolic | C16D |
| Arcadia Inc. Hawaii | C28D |
| Atlas Sales | C39 |
| Bello's Millwork, Inc | E06P |
| Benjamin Moore | C41P |
| Bobrick Washroom Equipment | E19P |
| Bonded Materials | E33 |
| CCPI | E30P, E32, E34, E36P, F33, F35P |
| CEMCO | F26P |
| ClarkDietrich | D22p |
| CO-HA Builders, Inc./Applied Surfacing Technology | C04 |
| Crossville | C33 |
| Dow Silicones | E31 |
| Ecoshade | C12P, D11P |
| EMSEAL Expansion Joints | E37 |
| Evergreen by Debra | B33, B35P |
| Ferguson | A40P, A42D, B39P, B41P |
| Foundation Building Materials / Armstrong Ceilings | F24P |
| GE Silicones | C36 |
| GPRM Prestress | E40P |
| Guardian Glass | F40P |
| Hawaii Architectural Sales | B45p, B46P, C45P |
| Hawaii Building Supply | C07P |
| Hawaii Lighting Reps | D05P |
| HiCoustix | D45P |
| Honblue | B12P, C11P |
| Honsador Lumber | F39P, F41P |
| Hope's Windows | C46P |
| Island Pacific Distributors | D04D, E03P |
| James Hardie Building Products | E07P |
| Kryton International | D42P |
| KRYTON/LOGIK | E39 |
| Laticrete International, Inc. | B31 |
| Malarkey Roofing Products | C10 |
| Mapei (Concrete Restoration Systems) | E35 |
| Mapei Corporation | B36 |
| Marvin | E18P, E20P |
| Miller Enterprises | D01P, D03P |
| MoldPro International LLC dba ENPRO Environmental | C37 |
| Nana Wall Systems, Inc. | C40D |
| NanoLumens | A43P |
| Northclad | F44P |
| NyLawn | E11P |
| O'Hagin LLC | F36P |
| OK Hardware & Construction Supply | D40, E41P |
| Pabco Gypsum | A05 |
| Pacific Home & Appliance Distribution | B16P |
| Pacific Islands Construction Roofing & Waterproofing | D39P |
| Painter's Warehouse, Inc. | E12P |
| Peterson Sign Company | D36 |
| Polycoat Products | E29 |
| Polyglass USA | B27P |
| Polyguard ProductsTERM Barrier Division | A19 |
| PPG Paints | D25P |
| Protecto Wrap | A12P |
| Quantum Windows & Doors | D15P |
| Ray-Bar Engineering Group | B15P |
| Raynor Hawaii Overhead Doors & Gates | A26P |
| Reflections Glass | B38 |
| Regupol | D32 |
| Rinell Wood Systems | D33 |
| RMA Sales | D12P |
| Roppe Corp. | F20P |
| Rust-Oleum | E04P |
| RW Supply, Inc./Tarkett | D35 |
| 3form | E10P |
| Schluter Systems | B34 |
| Sherwin Williams Co. | D19P |
| Simpson Strong-Tie Company | D38 |
| Skyco Shading Systems, Inc. | F22P |
| Statewide General Contracting & Construction, Inc | D47P |
| Stego Industries | E42P |
| Strategic Building Products, LLC | B40, B42P |
| Structural Systems Inc. & Kelikai Inc. | D26P, E25P |
| T&T Tinting Specialists | F14 |
| Termimesh Hawaii | E27P |
| Tri-West Ltd. | C06, C08 |
| Tropical J's | F29P, F31 |
| Unistrut Hawaii | D34 |
| Velux America LLC | F42P |
| Vitro Architectural Glass | A23P |
| W.R. Meadows, Inc. | E21P |
| Wausau Window and Wall System | D18P |
| Williams Pacific, Inc. | C09 |
| Willis | D31 |
| Windward Equipment Rental | C02P |
| Wooster Products | C15P |
| Zurier/Kohler | A39 |
| Sherwin Williams – Consumer Brands Group | A37 |
| Sunbelt Rentals | D17P |
| CENSEO AV+Acoustics | B18P |
| Solatube International | D37 |